Proud Supporter of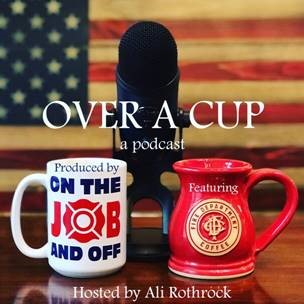 Proud Member Of
We Proudly Support
Come visit with Doug, Pat, and Keith from Breathing Air Systems as well as Rick from Safe Air Systems and see our equipment on display at the FDIC Show in Indianapolis at their booth, #13050. Please visit breathingair.com for more information on their available products.
Joining us for our 4th year climbing in the 9/11 Memorial Stair Climb is Ali Rothrock from On the Job and Off. Clicking the link will take you to our team fundraising site. NYAD, Inc. will be matching all donations up to $2,000. Any donations made are tax deductible.
Coming Soon!
Be on the look-out for our new COA-551TF Carbon Monoxide Analyzer. This updated analyzer comes with a digital flow meter and light that lets you know if you have proper flow or not.
Frequently Asked Questions
You have questions, we have answers!  The most commonly asked questions are listed to the right.  If the question you need an answer to is not listed, please send us your question below!
Do I need an RMA to send a probe in for calibration?
No. If you are sending the probe in for routine calibration, no RMA is required. Please make sure there is a copy of the Purchase Order or contact information in the box with the probe so NYAD knows who to contact for payment.
Why is there a 6 week lead time for probe calibration?
While we try our best to process probes as quickly as possible, the calibration cycle itself is 7-10 days long. Depending on where probes arrive in that process, it could be a week before the probe is in a run. If the probe fails calibration, we replace the aluminum oxide sensor and put it back through another calibration run. That is why NYAD suggests you allow 4-6 weeks for calibration.
Do you have an exchange program for probes?
No, NYAD does not have an exchange program for probes. Due to the wide variety of industries that use our equipment and the various environments the probes are in, we cannot take a probe from one customer and give it to another one.
What is NYAD's standard lead time?
NYAD's turn around time varies by product. All analyzers, have a standard 1-2 week lead time. Moisture Analyzers requiring a premium moisture probe have a 4 week lead time. Items requiring special parts will be quoted individually.
How often should I calibrate and/or replace my CO Sensor?
The Manufacturer's recommendation for CO Sensor calibration is monthly and replacement is every 2 years. Depending on your industry, there may be other requirements for calibration and air sampling, so please check the industry documentation (NFPA, OSHA, etc) for further instruction.
Request A Quote
Drop us a line anytime, and one of our customer service reps will respond to you as soon as possible