Recalibration Services
NYAD Series 50 moisture probes primary maintenance is a routine calibration on the moisture probe only. The moisture probe contains electronics that stores the calibration data in memory; therefore, it is not necessary to calibrate the analyzer. Do not send the entire instrument unless you are requesting an evaluation or repair.
Lead Time
Due to the high demand for recalibration, all product received will be on a first come first served basis. Because we make every effort to ensure the accuracy of our testing, please allow 5 to 6 weeks for delivery for premium moisture probes and 1 week for standard probes.
Evaluation/Repair of Instrument
Upon sending your instrument for evaluation or repair, please include a detailed explanation and all accessories, such as cables and power cords to ensure a thorough evaluation. A Work Order with the repair estimate will be issued.
Calibration Interval
A recommended calibration interval on the Series 50 premium moisture probes is every 12 months and standard moisture probes is every 2 years.  Calibration is performed by the factory only and can not be perform by other calibration agencies.
Pricing
Product sent in for recalibration, evaluation and/or repair will incur the following charges:
Re-calibration Premium Range Moisture Probe: $565
Re-calibration Standard Range Moisture Probe: $379.50
Evaluation of instrument: $112
Repair of Instrument: $138 an hr (plus parts)
*Prices subject to change. Please request a quote on the Contact page to ensure current pricing is provided.
Return Policy
A valid PO (purchase order) is required before any work can be performed. Product arriving to our facility without a valid purchase order will not be entered into our system until one is received. The following information is required when returning your product.
Contact Name with Phone and Fax number.
"Bill To" and "Ship To" information.
Payment information: Valid PO or Visa/MC/AE contact information.
Ship to:
Attn: Repair Department NYAD, Inc, 1647 Willow Pass Road #509 Concord, CA 94520
Warranty Claim: Refer to NYAD's  Return/Warranty policy for further details
Shipping Policy
Shipments are processed through UPS. California shipments are UPS ground service. Shipments to all other states are UPS 3 day service, unless otherwise noted on purchase order or notified by customer in writing. Due to shipper restrictions, we cannot deliver to P.O. Boxes. Applicable freight charges will apply, unless freight account number is specified.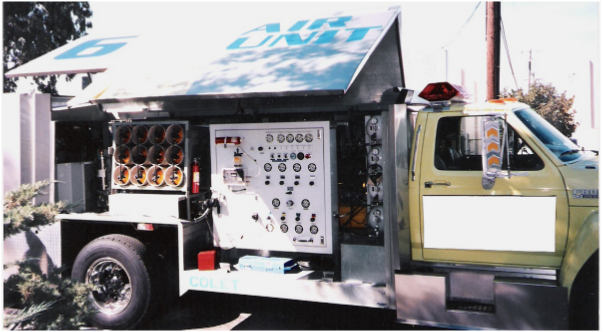 Contact Us Today For More Information